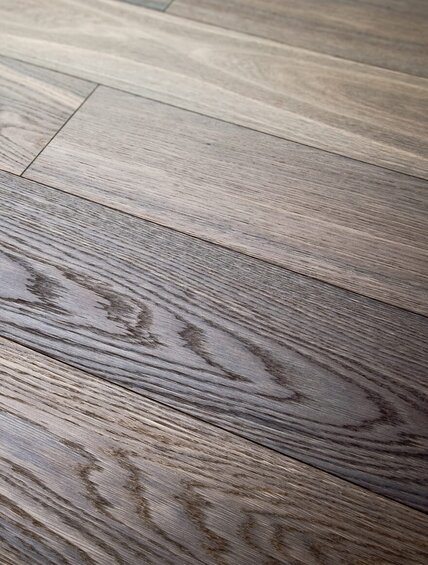 Smoke's restraint excels in industrial interiors like lofts and commercial spaces. Oak from the Smoke Collection is a practical surface for places with heavy traffic or frequently brushed surfaces.
Grey is a neutral colour but develops its charm in combination with wood. Smoke collection creates a calm space for shared moments and focused work.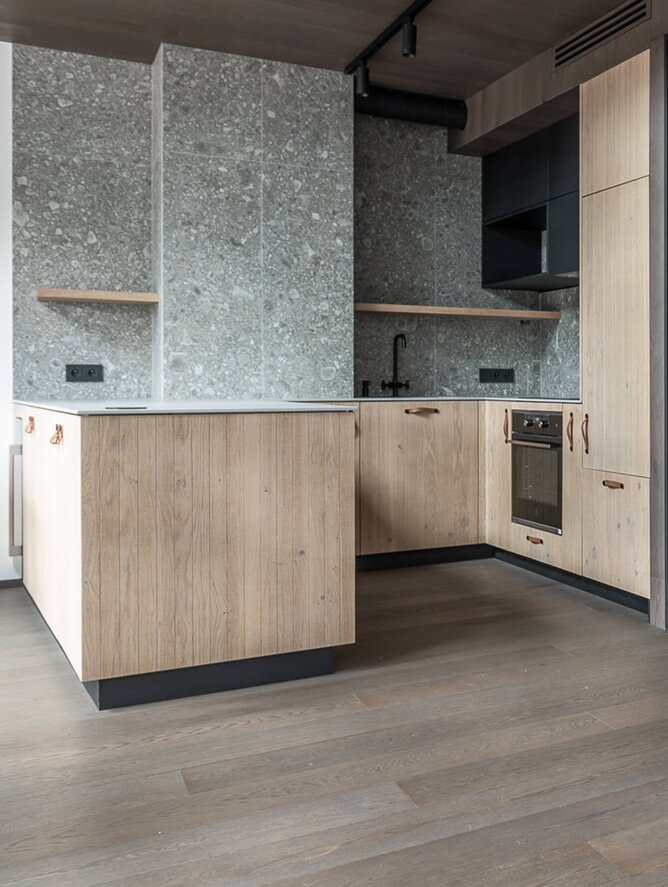 Grey tones of oak wood evoke the feeling of a weathered, matured, raw material–old beams bleached by the sun or logs at the beach soaked with sea salt. We created these colours after long discussion with experts in natural oils.