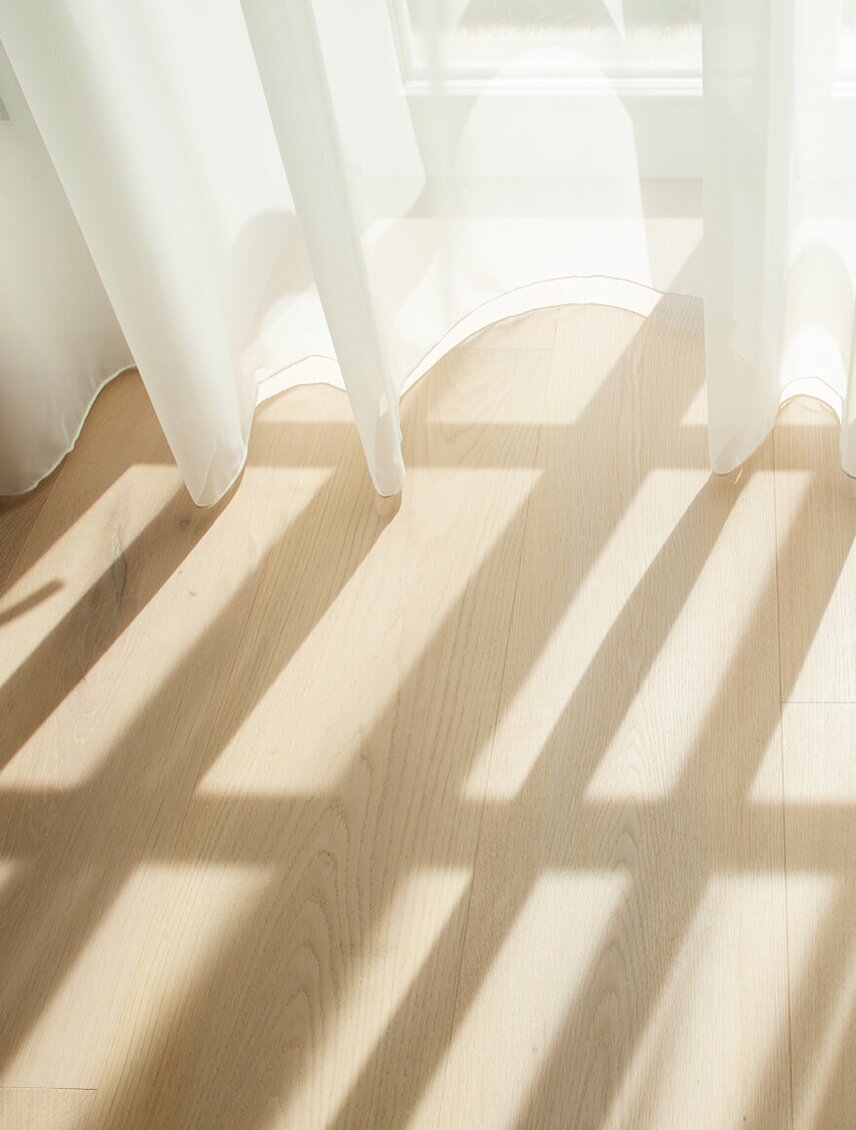 Light floors from the Sand Collection provide modern interiors a minimalist or Zen essence. The natural character of this material is not unexpected - Sand is synonymous with timelessness.
Floors from the Sand Collection enchant lovers of natural materials and provide daily contact with the beneficial energy of wood. Natural shades cosy up interiors with a fresh elegance and bring joy as you wake to the morning light.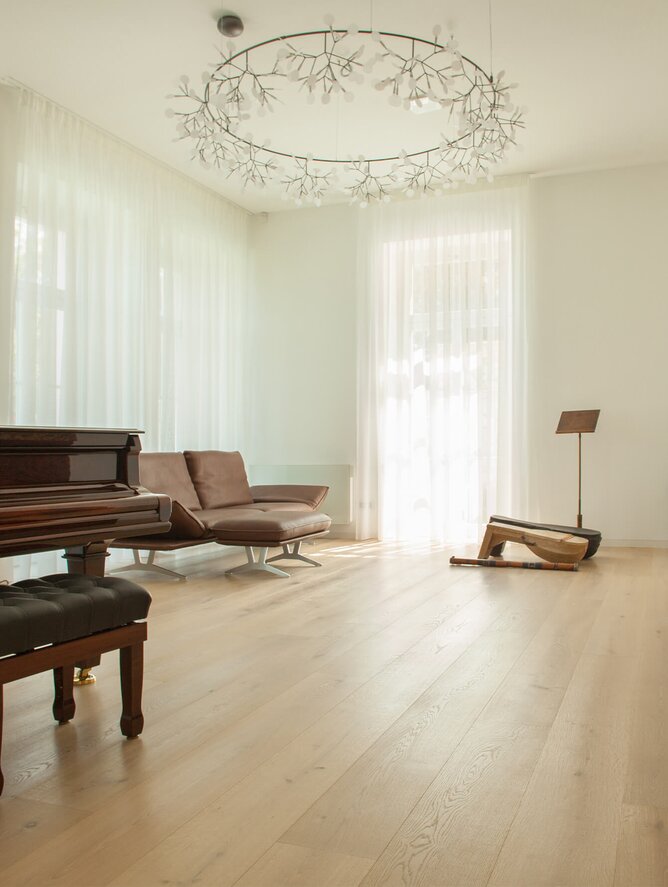 The colour manifestation in the Sand Collection's light floors is similar to raw oak wood. But without protection, its beauty degrades over time. We, therefore, protect it with a sufficient yet sensitive surface treatment based on natural oil.